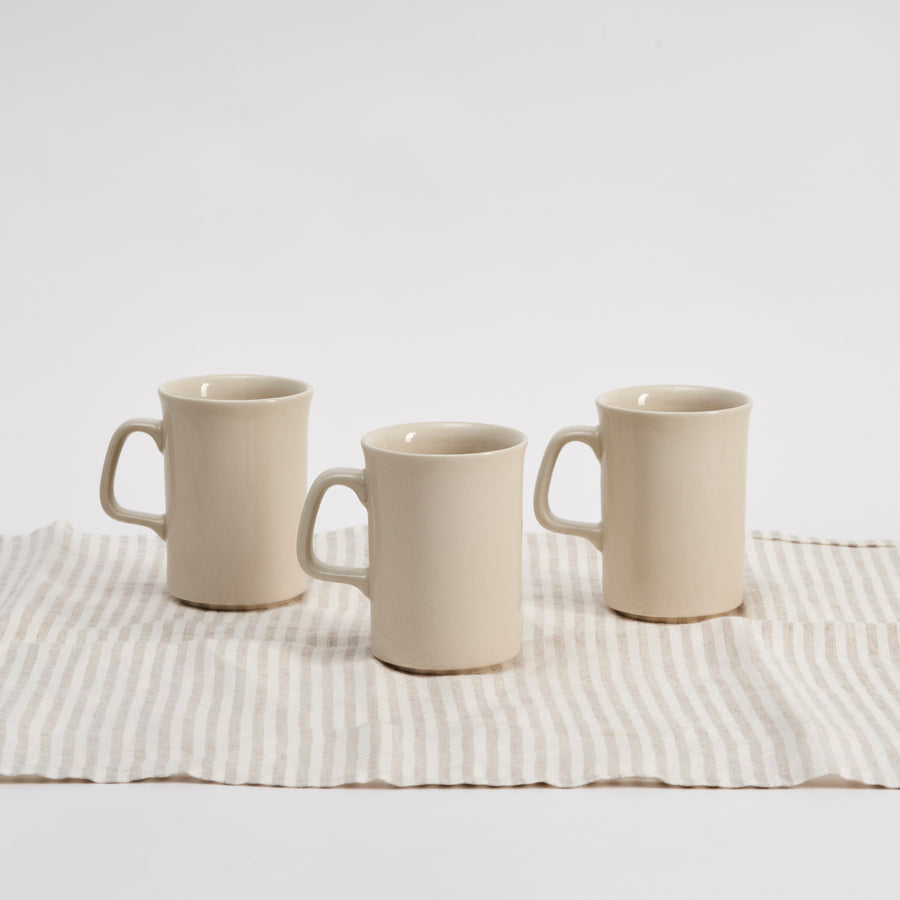 Tall straight sided mug designed for easy drinking, in our classic almond glaze. 
Made of stoneware it retains the heat well. Capacity of 200ml, great for the smaller cup of coffee or tea. Made at Bendigo Pottery in Epsom, VIC. Code: CLTCMUG 
Classic Collection
Coffee Mug - Tall. 100% Australian Made.