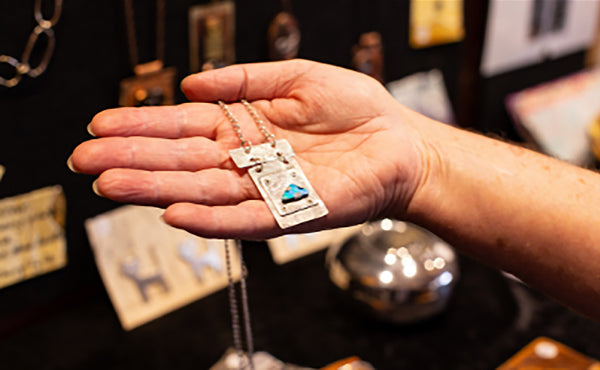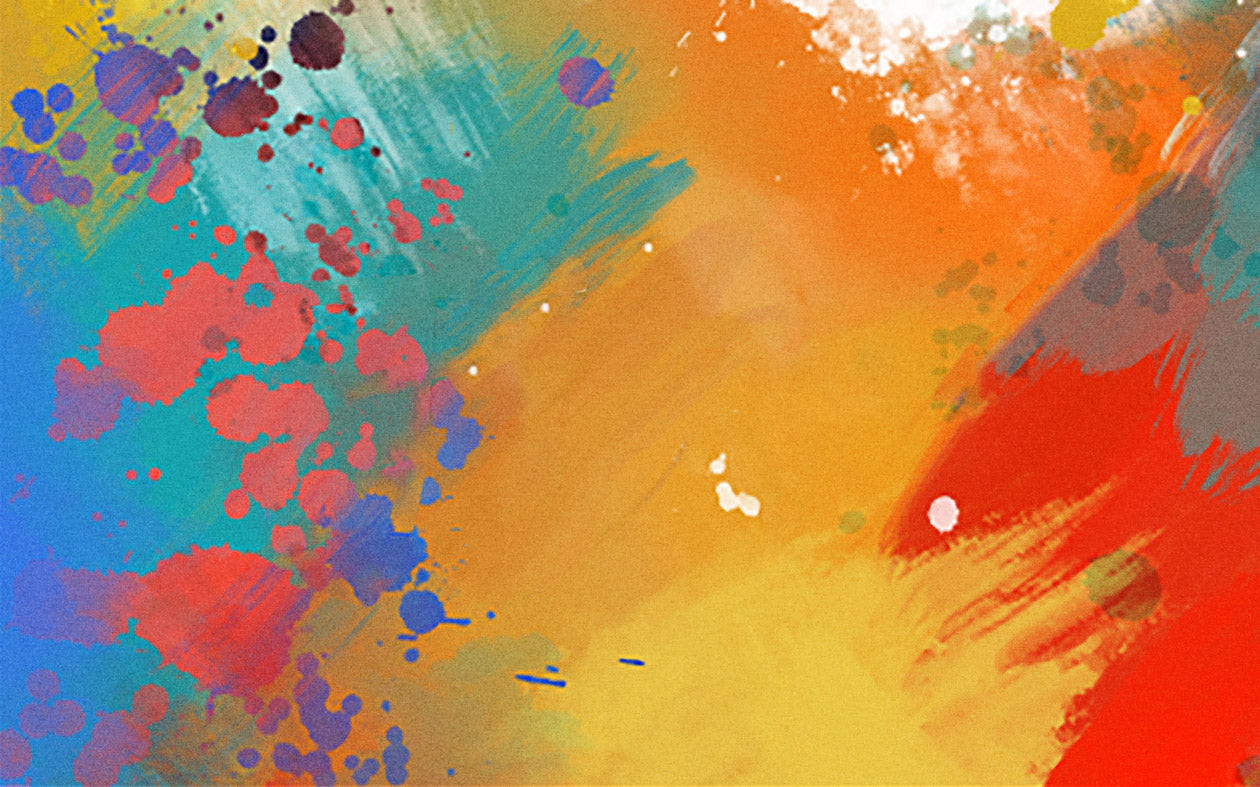 Cherryl Fyffe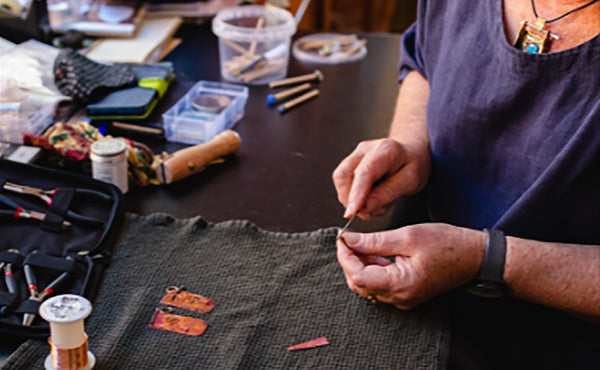 Etcetera Gallery - Cherryl Fyffe
My gallery displays work in printmaking that is influenced by textures and patterns in nature and outback landscapes. While I have always used a variety of printmaking techniques such as etching, collagraphs, drypoint and monoprints, I've also begun to explore multimedia works incorporating textiles, threads, papers, drawing, painting and found objects. This has led me to create cold connection jewellery using metals, beach glass, semi-precious stones, coral and opals. Alongside all of this I have been cutting, polishing and setting opals from our own opal mine in Whitecliffs, NSW. Opals are on sale as unset stones and set pieces.
Open:
Thu-Mon, 10:30am-5pm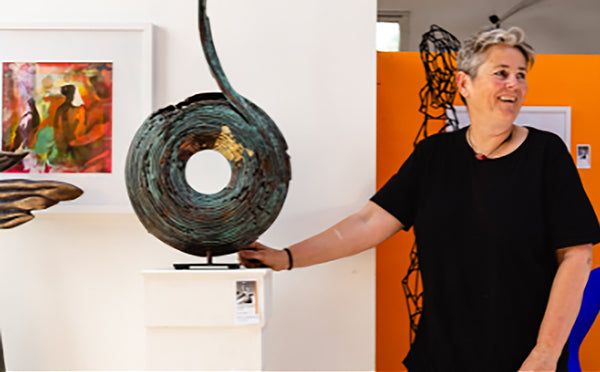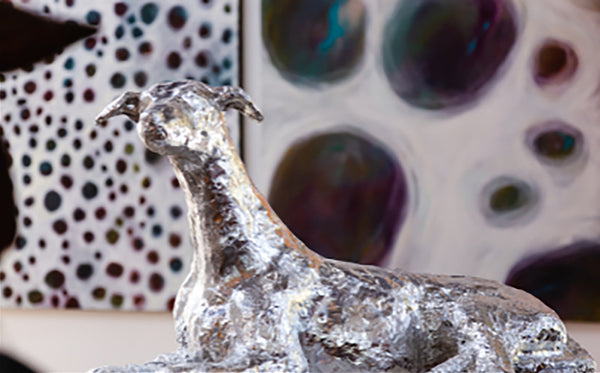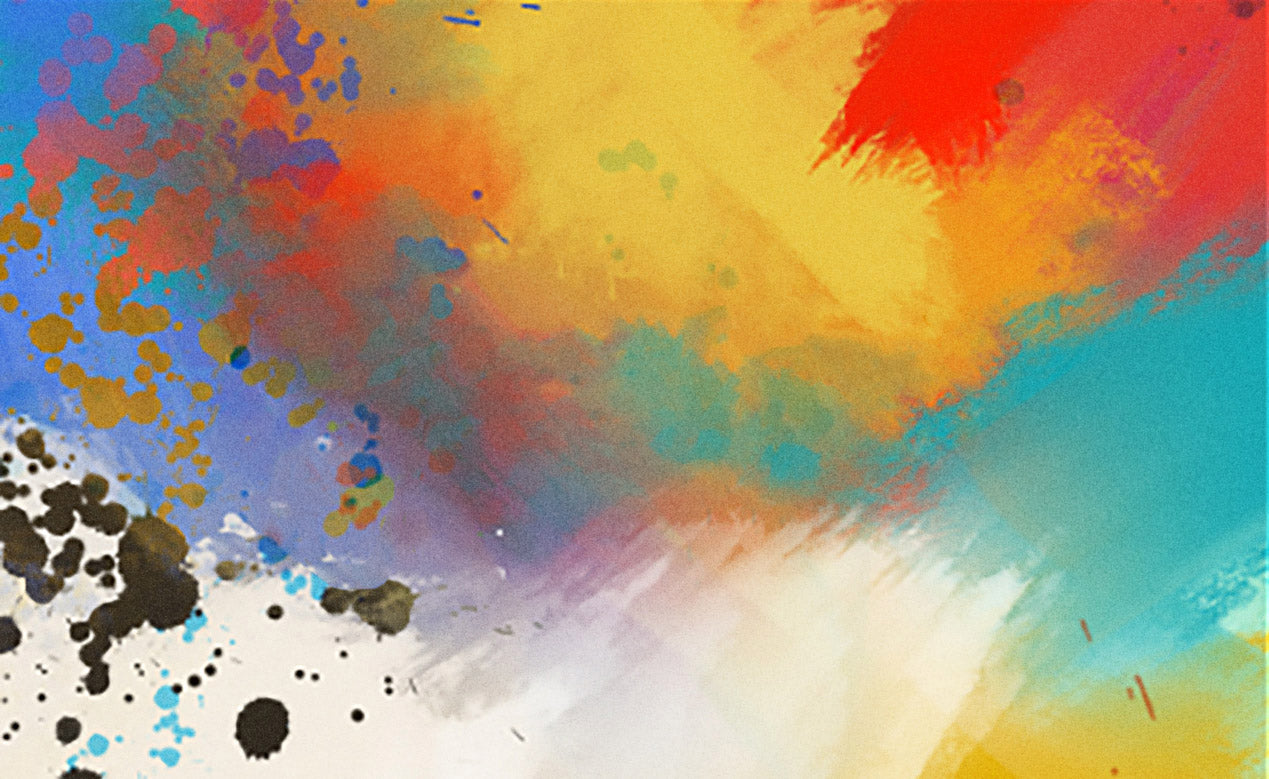 Yvonne George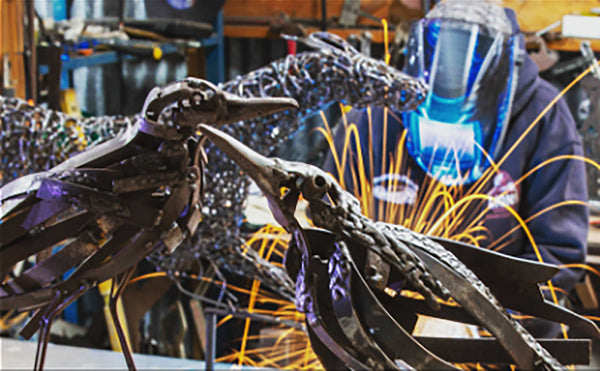 Yvonne George Sculptor
For over three decades as a professional sculptor, I have developed a broad eclectic style using a wide range of metals and mixed mediums. It is my passion for our natural fauna and flora, as well as the environment, that has remained constant and synonymous with my work. While I complete many public and private sculpture commissions each year, my working sculpture studio/gallery at the Village of Artisans offers a unique visitor experience to see sculptures in-the-making and view over 30 works for sale. Commissions welcome.
Open:
Tues – Thurs & Sat – Sun, 10am-5pm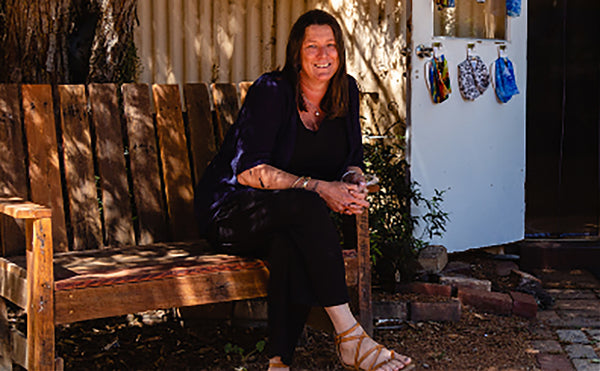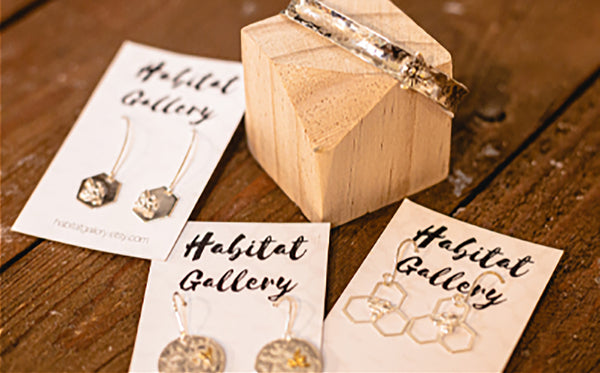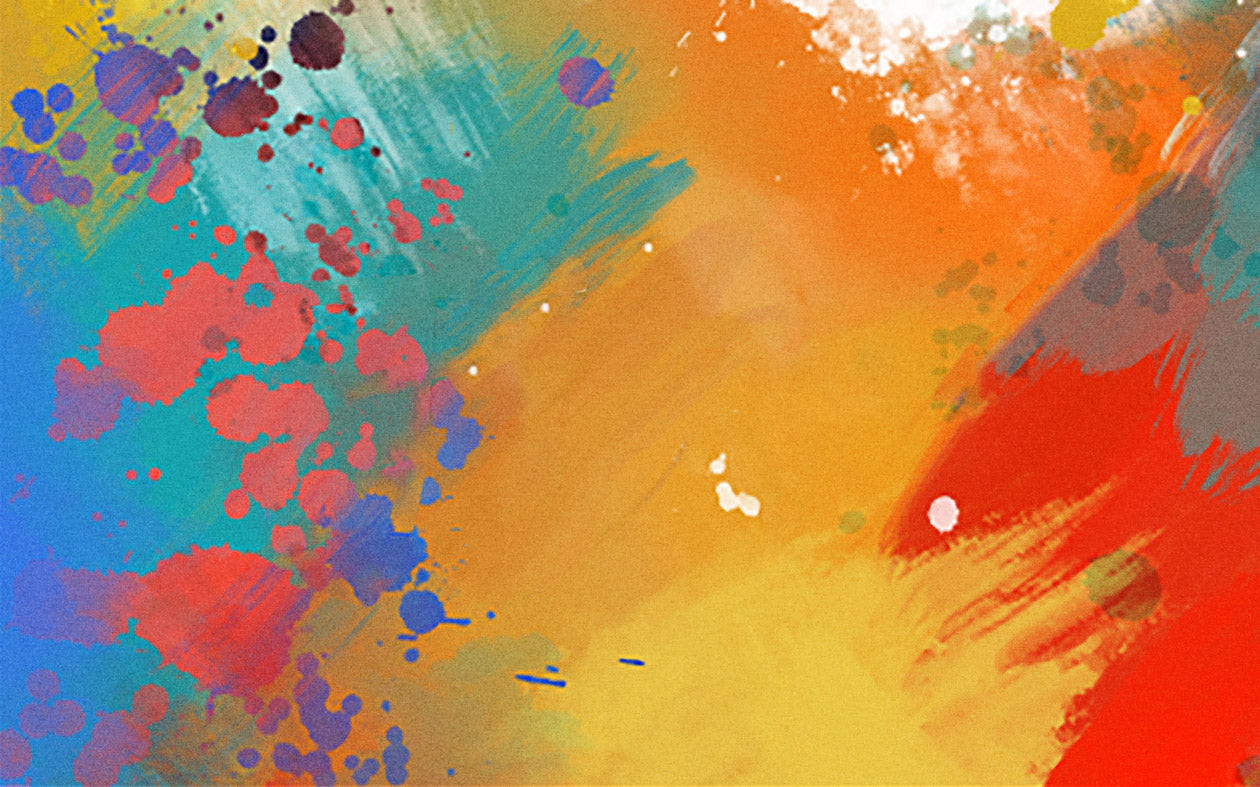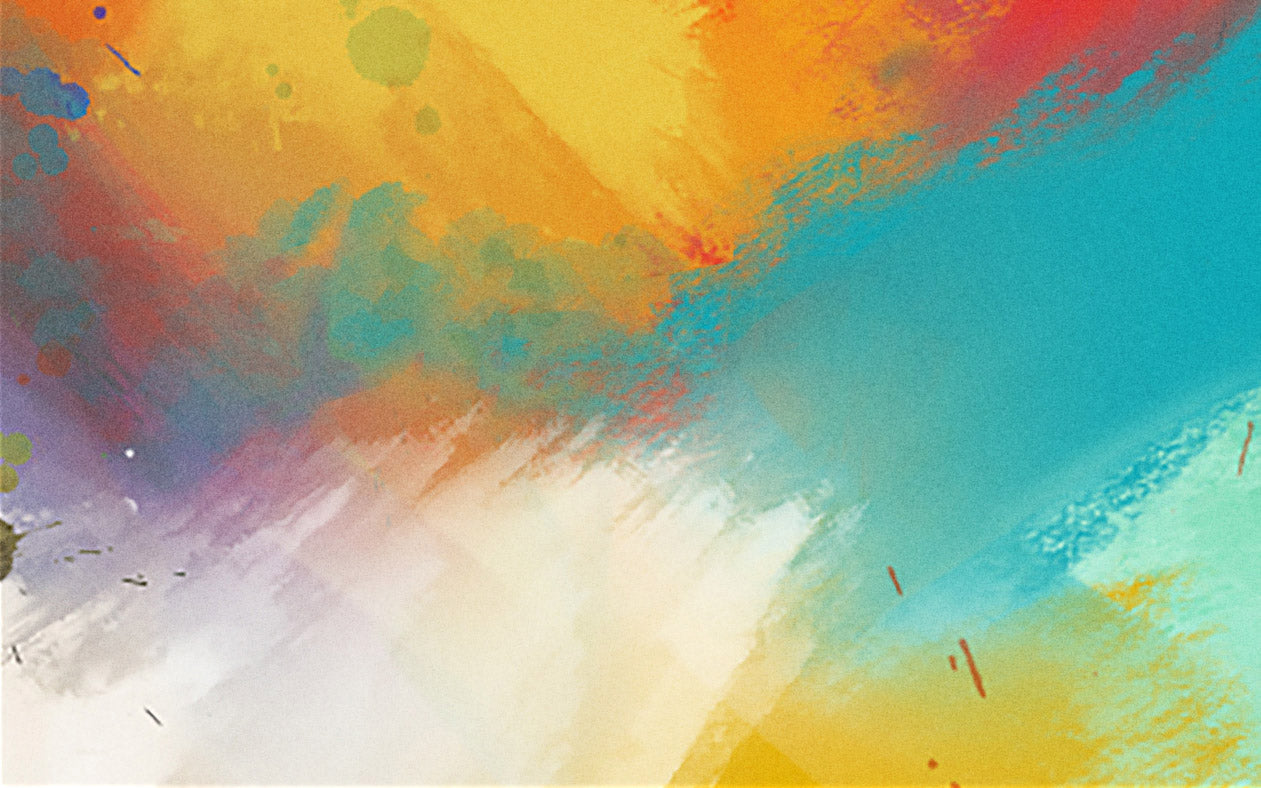 Emily Crawford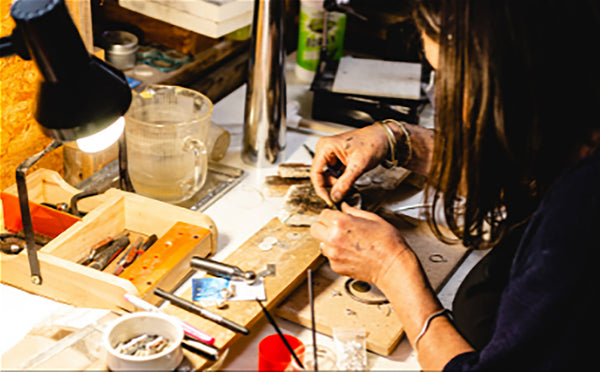 Habitat Gallery - Emily Crawford
Habitat Gallery is home to a range of carefully curated displays of art and homewares. It's my working studio where I sell and showcase my own work alongside that of other local artisans. My gallery stocks a diverse range of beautiful handmade products from beeswax items, sterling silver jewellery, honey soap and patchwork quilts to wall art and much more. My honeybee inspired products are especially popular with a variety of beeswax wraps, beeswax candles, DIY kits, gift boxes and hampers available. Habitat Gallery is the perfect place to find a unique artisan-made piece for yourself or a loved one.
Open:
Mon – Fri, 11am-3pm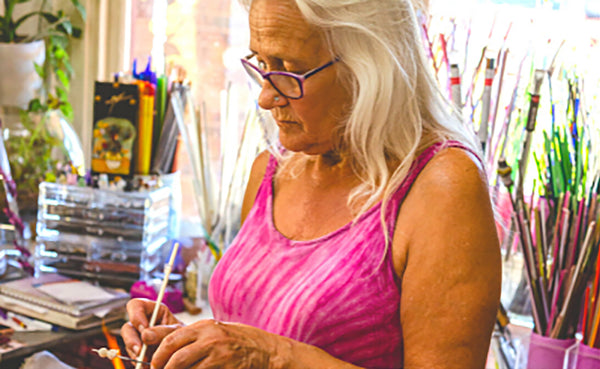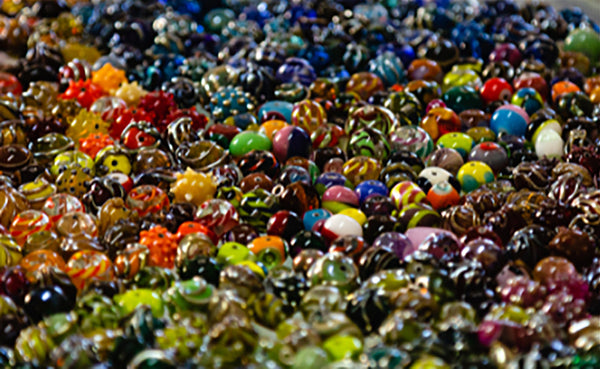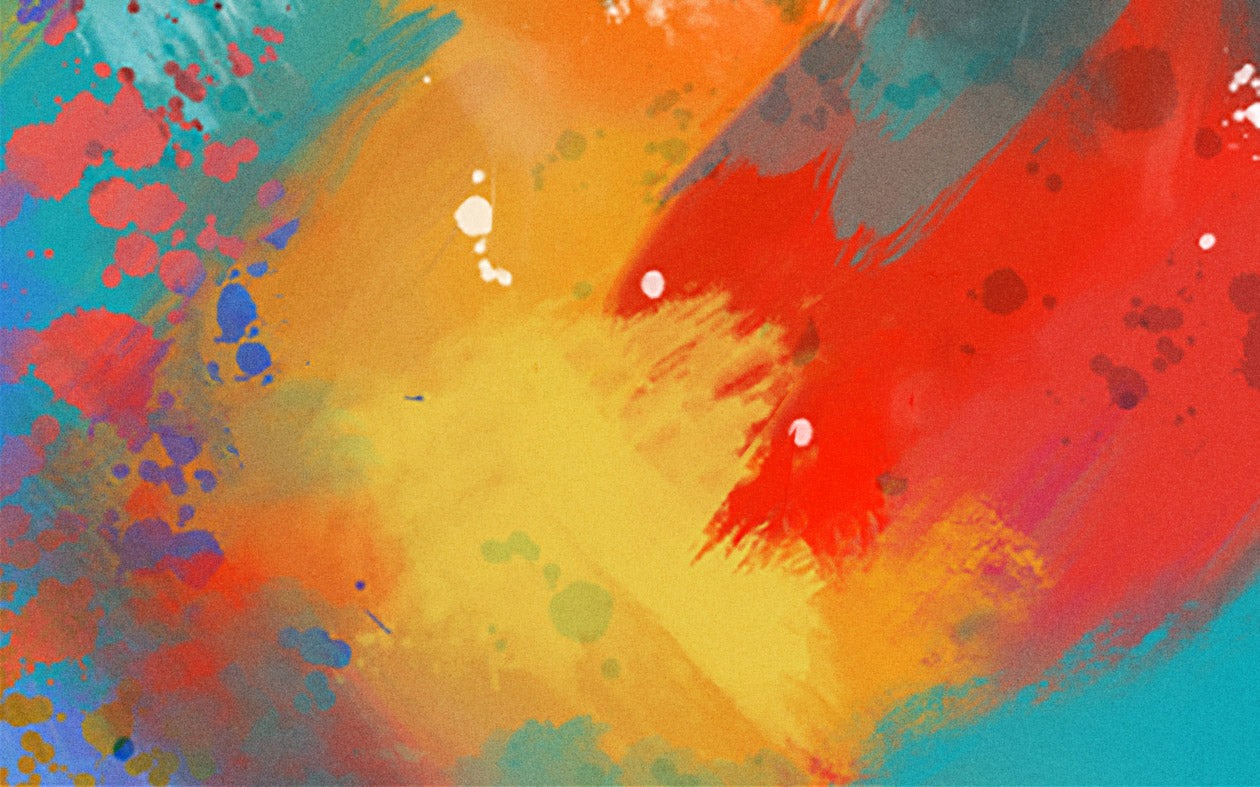 Leanne Grylls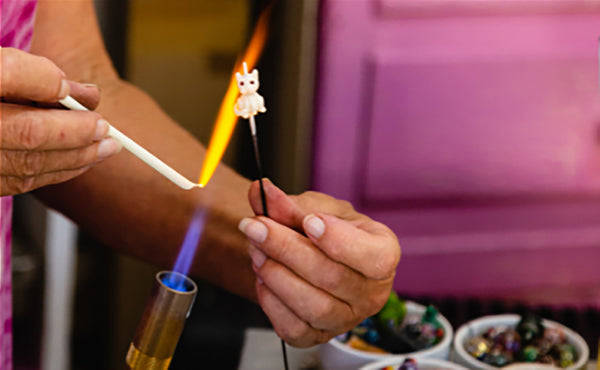 Linking Energy Handmade Glass Art - Leanne Grylls
Lampworking is a type of glasswork using a torch or lamp to melt glass to make beads and other small items. When the glass is molten, I wind it around a mandrel which makes the hole in the bead. Turning the rod continuously shapes the bead and maintains an even temperature while I add dots and lines of glass to create unique beads, creatures, figurines and memorials. Visitors to my studio can see demonstrations of my lampworking techniques. Children are especially enthralled when watching how these intricate little shapes and designs evolve from simple dots and lines of melted glass. Commissions welcomed.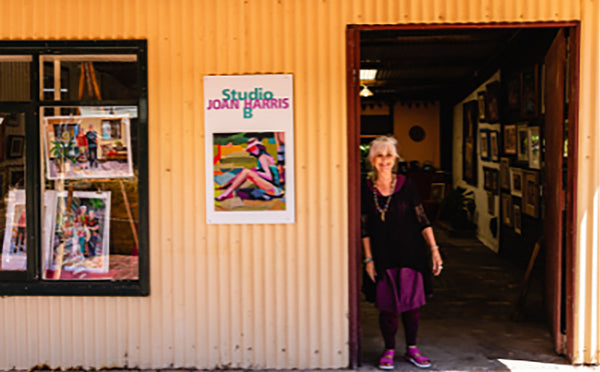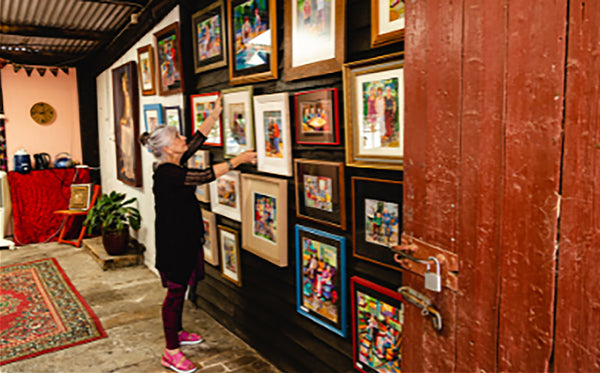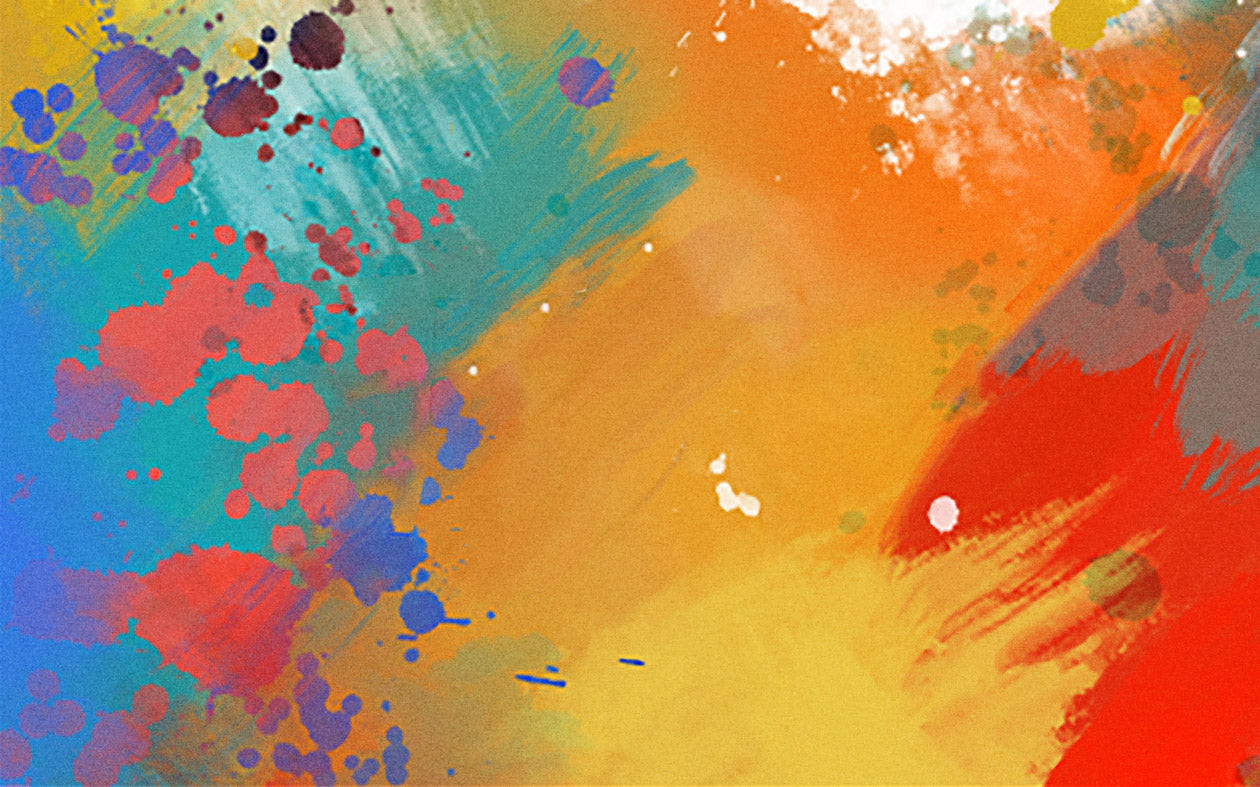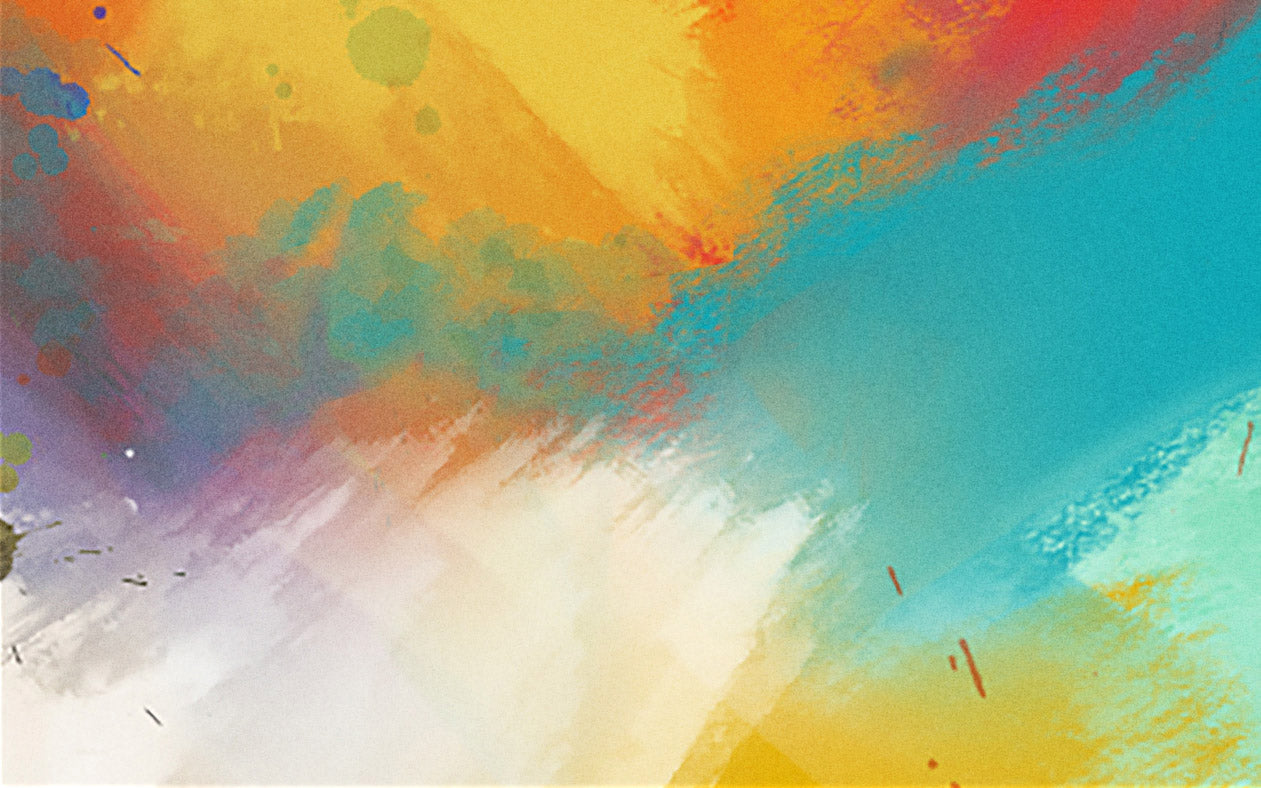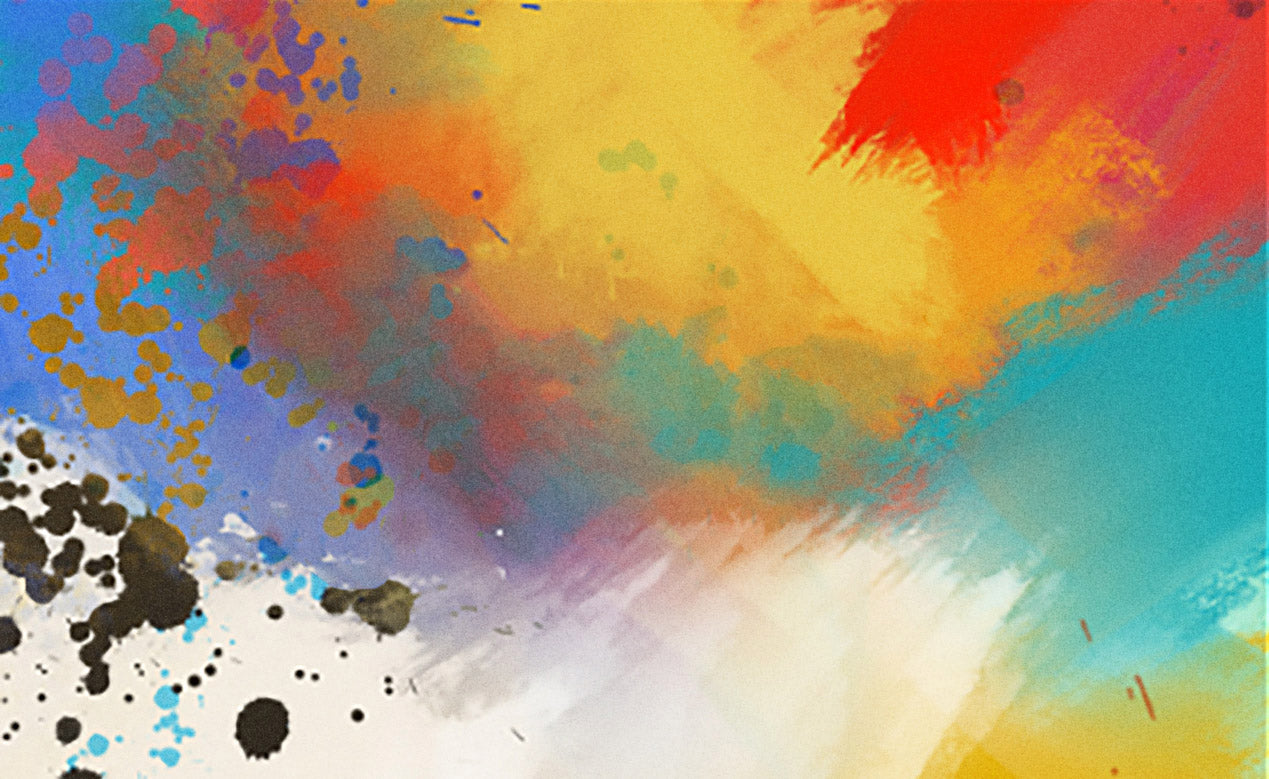 Joan Harris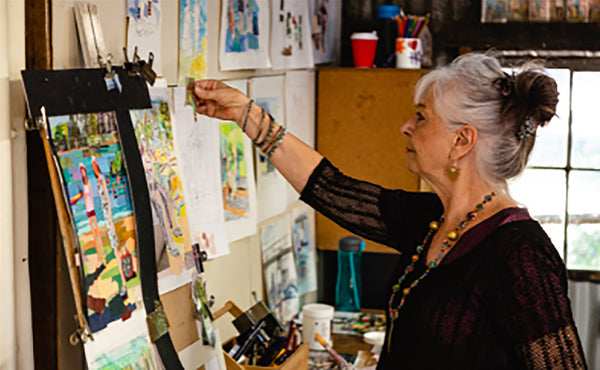 Studio B - Joan Harris
Studio B is my working space where visitors can discuss works in progress and view finished pieces. The works are mostly 'collages' using mixed media such as magazine fragments, fabrics and coloured paper prepared in various tones of acrylic. Professionally trained in Fine Art, my collages draw upon my knowledge of painting and drawing. The works are detailed, decorative and colourful. Most of them are figurative, with subject matter sourced from photographs depicting people doing ordinary, everyday things. There are unframed prints available for purchase as well as a selection of framed original pieces. I enjoy commissioned work and visitors are welcome to discuss their own ideas or view examples of transforming an ordinary photograph into a work of art.
Open:
Tues – Thurs, 1pm-5pm (or by appointment – please text to arrange)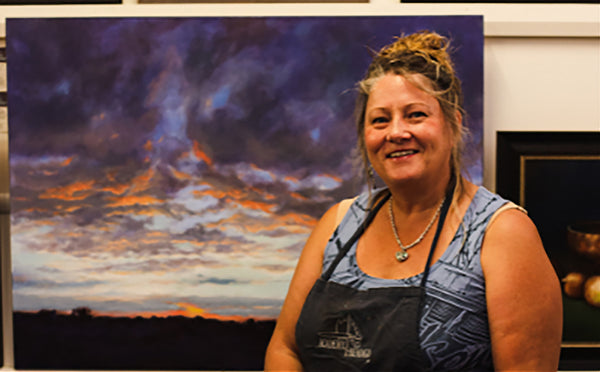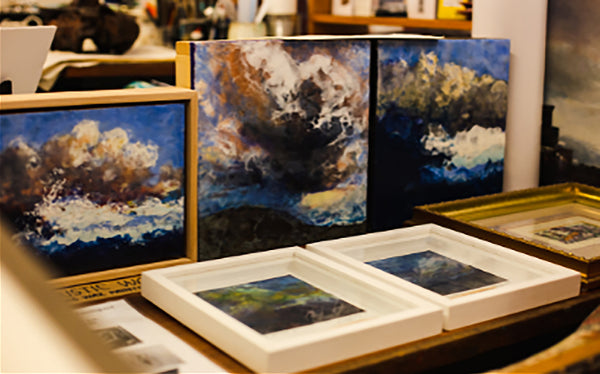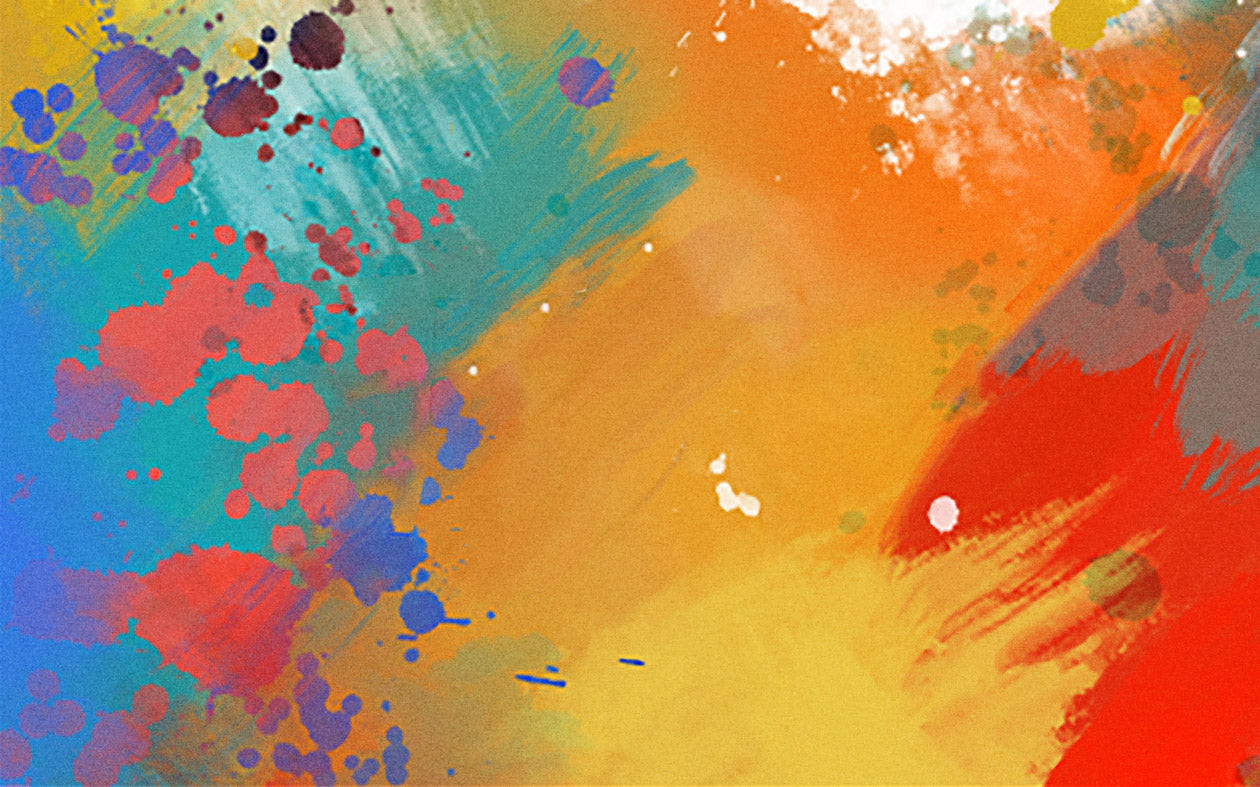 Joy Tatt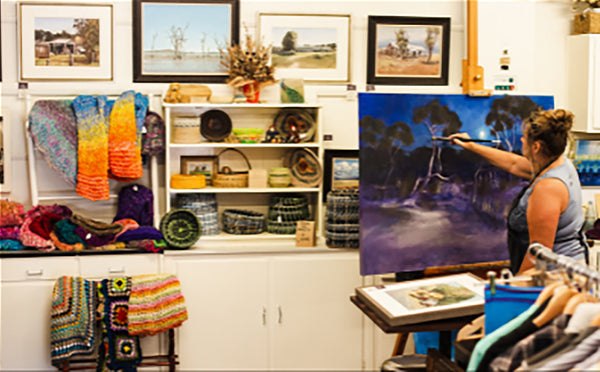 Joybells 'One of a Kind' Studio - Joy Tatt
My studio/gallery, 'One of a Kind', is Bendigo Pottery's hidden treasure. I am an Australian artist and educator of almost 30 years and truly am one of a kind. Along with my own work, my gallery showcases emerging artisans. I provide them with opportunities for public viewing, demonstrations, commissions and sales of fresh new creations in contemporary painting, plein air works, traditional still life in oil, acrylic, encaustic and drawing mediums. My gallery also has an array of handmade crafts, pottery, basketry, gifts, collectables and vintage items. I offer fun, confidence-building classes to help participants to thrive in development of skills and art making.
Open:
Thurs – Sat 10.30am-4pm (or anytime by appointment)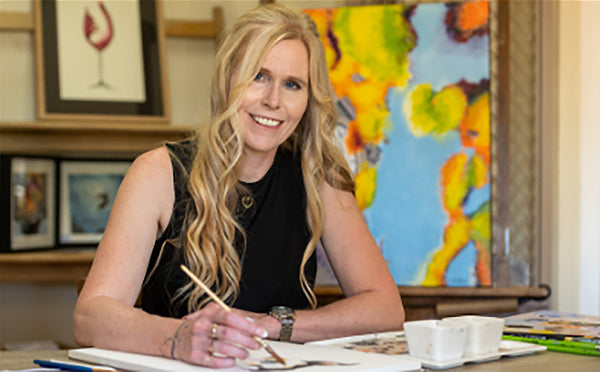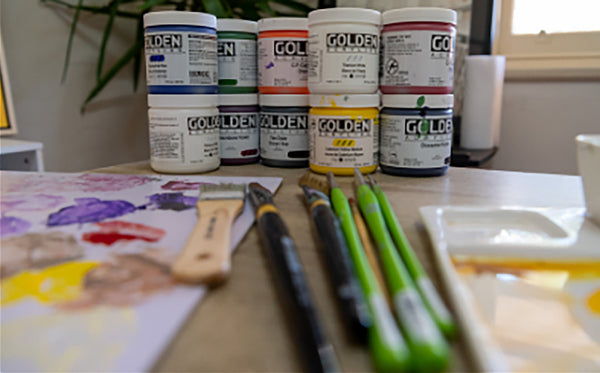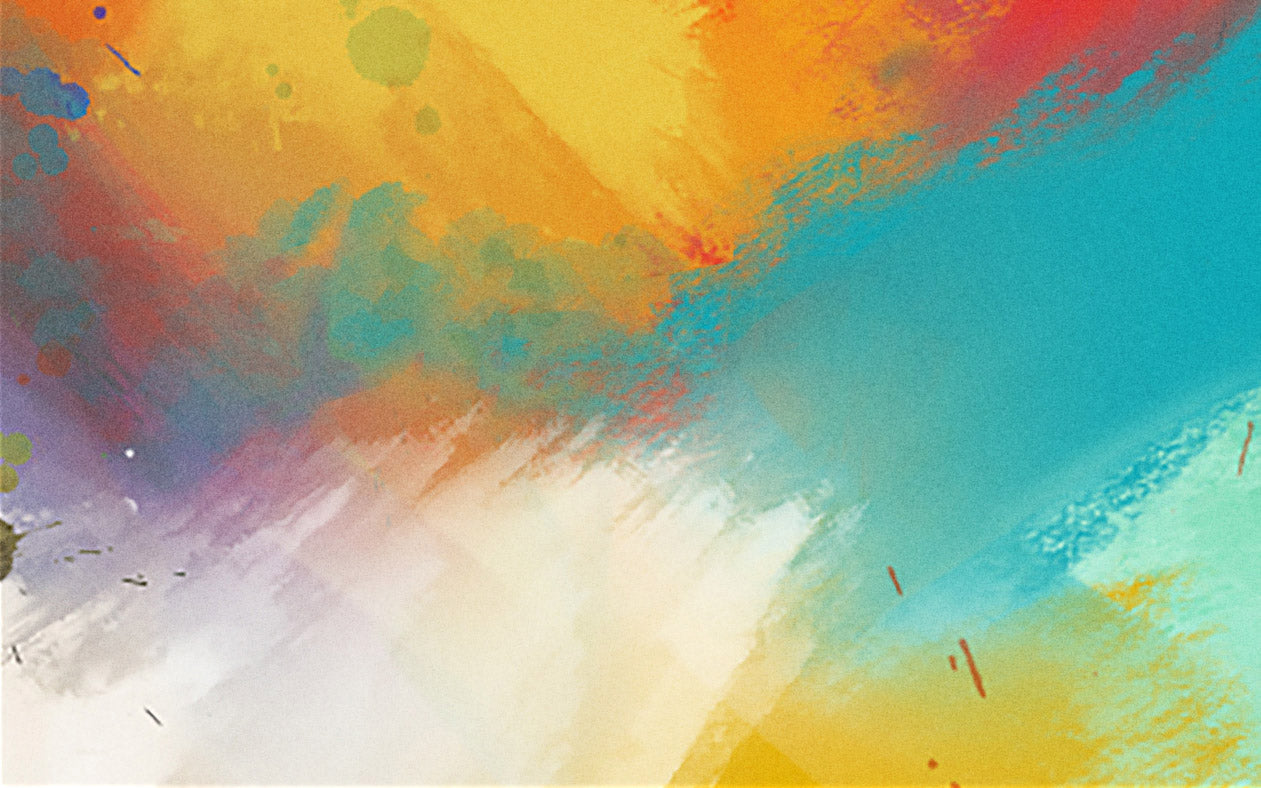 Kim Lowe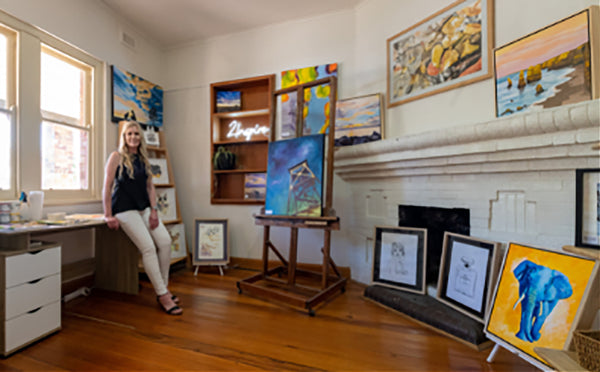 Studio 2inspire - Kim Lowe
At my Studio 2inspire, you will discover the inspiration behind my works to be local Bendigo heritage, animals and nature. My watercolour, acrylic and line art pieces explore the use of bold colour in a realism or abstract style. Art has been a big part of my entire life. As a design and marketing specialist, I enjoy blending my traditional painting skills with my digital design experience, bringing about a perfect marriage of my two passions. Through my business, 2inspire, I actively paint, exhibit and facilitate workshops within schools and community groups bringing people together through art for happier, healthier communities.
Open:
Thurs – Fri, 9am-3pm (as well as other days)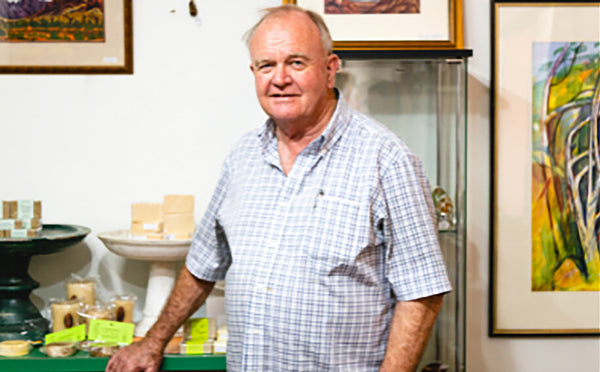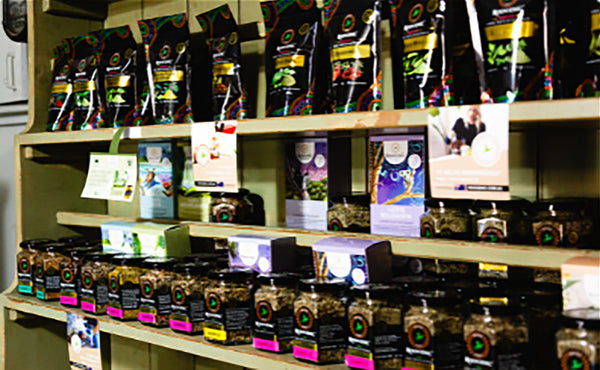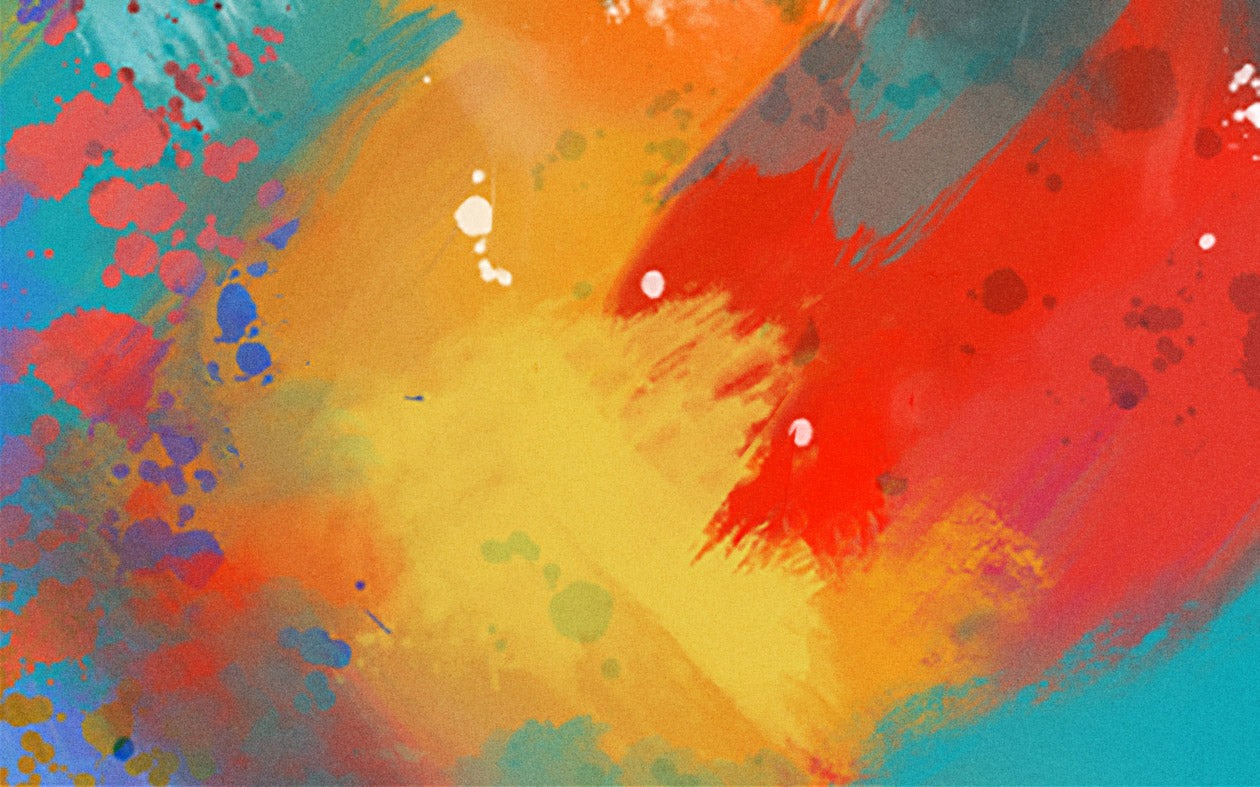 Jeff Hooley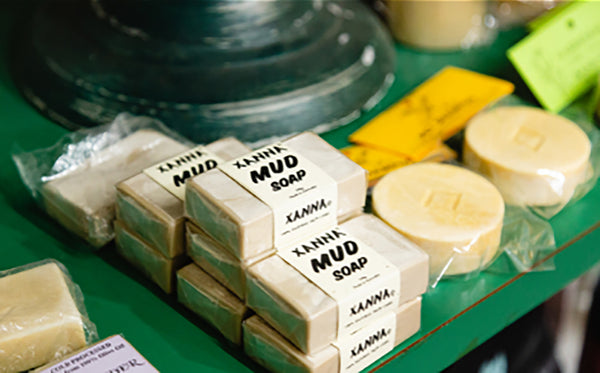 Goldfields Providore - Jeff Hooley
I stock a range of exclusive food items produced by local artisans and have recently become a supplier of Australian made Roogenic brand teas, infused olive oils, honey, and bush foods. Some of the fabulous locally made products include Salis Artisan Foods (including a new range of Indigenous flavoured cordials), Collins Honey Bendigo, Mabu Indigenous spices and sauces, Eucalyptus products from Inglewood, and my own Xanna brand of olive oil soaps. In addition, I stock a range of exquisitely presented Japanese resins and incense for use in temple, traditional and meditation settings. My store is one of only two in Australia to stock these famous Japanese resins, which are renowned for their subtle and refined aromas.
Open:
Every day (except Christmas day), 10am-5pm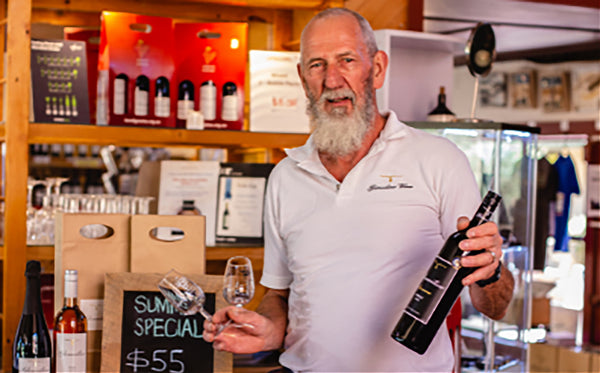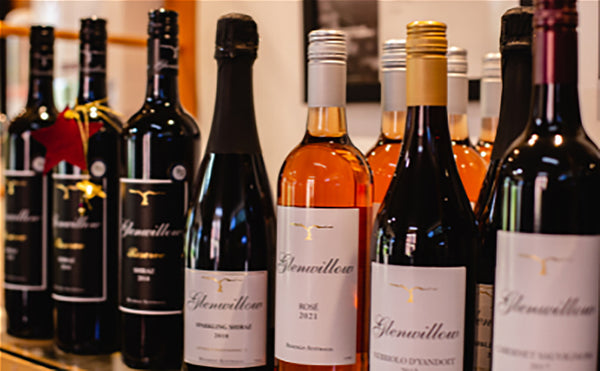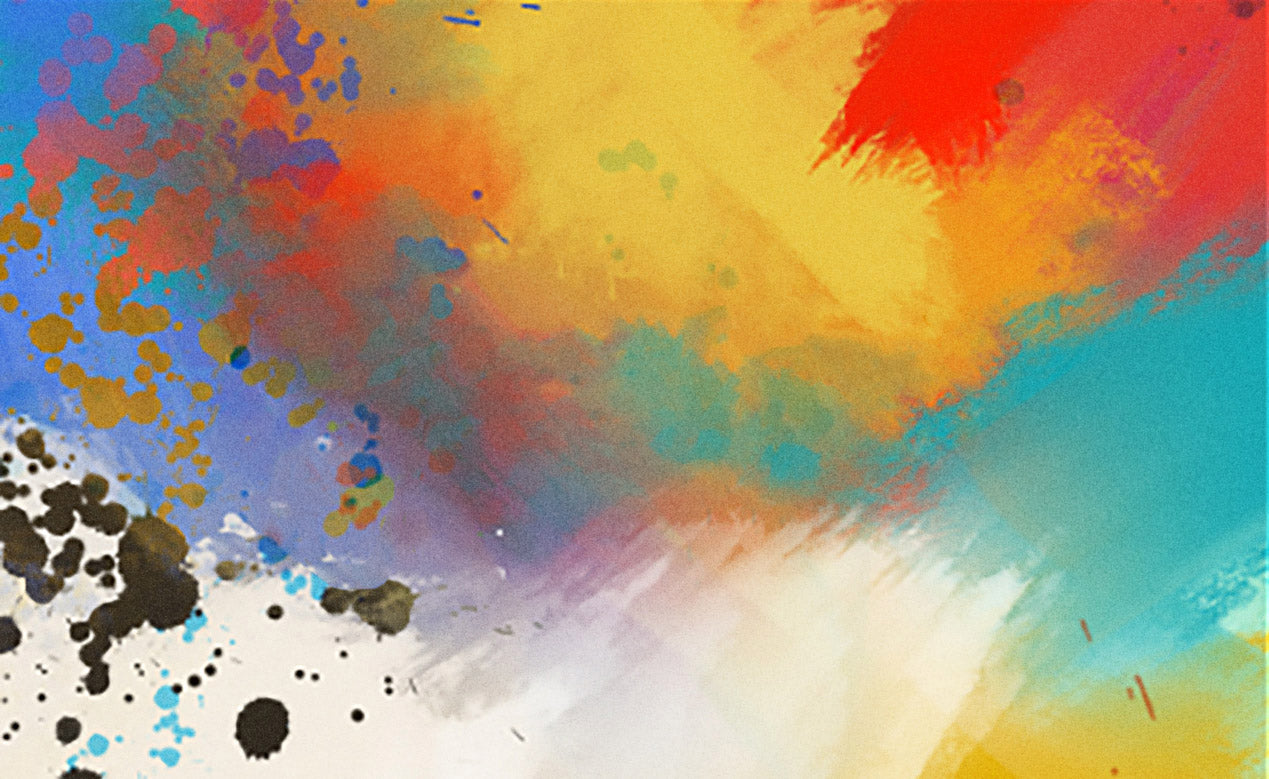 Peter Fyffe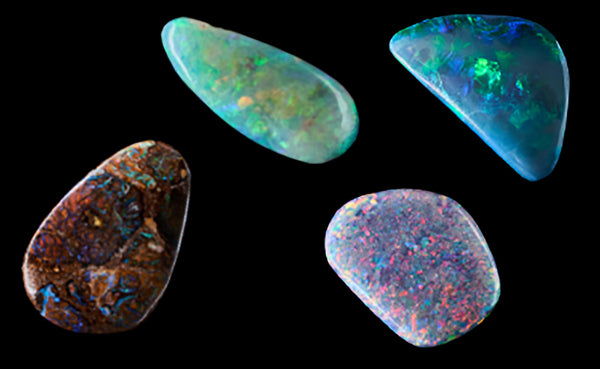 Glenwillow Wines - Peter Fyffe
Our family owned and run boutique winery produces award-winning premium quality wines that are highly rated in James Halliday's "Australian Wine Companion". Glenwillow wines are full of character and flavour, representing the best of Central Victorian cool-climate wines – a smooth, velvety structure and rich black fruit flavours. We produce Shiraz, Cabernet Sauvignon, Nebbiolo, Rose, Sparkling Shiraz, and a stunning Reserve Shiraz. We have cellar-door tasting and sales at the pottery, as well as a Cellar Club and Online Store. We also sell spectacular opals from our very own opal mine in outback White Cliffs, NSW.
Open:
Thurs – Mon, 10:30am-5pm